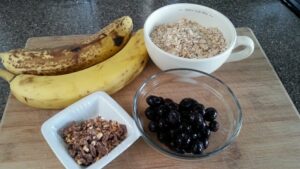 These 3 ingredient cookies are an amazing healthy treat, ready in minutes!  All you need is bananas, oatmeal, and your choice of mix-in flavors…dark chocolate chips, blueberries, peanut-butter, dried cranberries or apricots! They are guilt free, as each cookie is about 35 calories and with only 3 ingredients, you'll be sure to have them in house on hand.  Quick tip…save your overripe bananas from the fruit flies, peel them and place in a freezer bag to be stored in the freezer.  Now you have back up bananas perfect for these cookies or smoothies!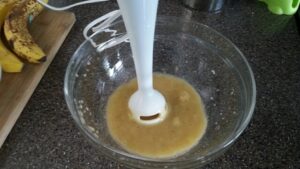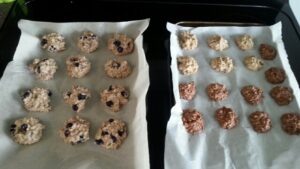 Let's get started…mash 2 bananas with a fork or hand blender, add 1 cup of quick oats and your favorite flavour.  I split the recipe in half and added 1 tbsp of dark mini chocolate chips, the other half, I added 1 tsp Coco powder.  I made a second batch and gently folded in 1/2 cup of blueberries with the zest and juice of 1/2 a lime.  Be sure to line baking sheets with parchment paper and bake cookies for 20 mins. at 350 degrees.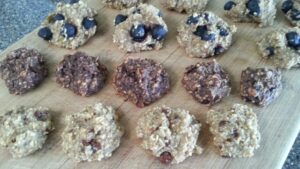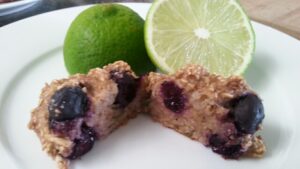 Once out of the oven, quickly remove cookies and place on cooling rack, as they like to stick to the paper.  Let cool and refrigerate in an airtight container.